Teams and Walkers
Select a Team: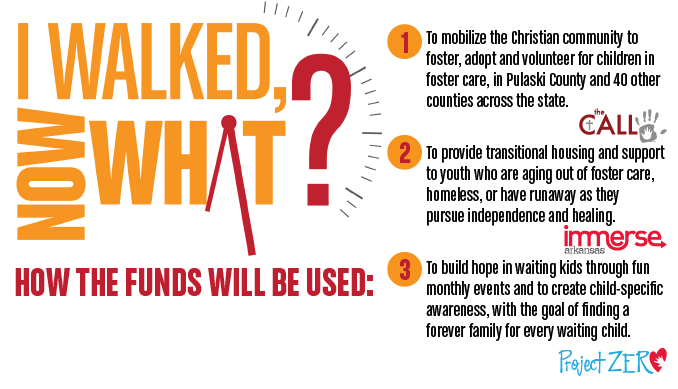 We would love to share more information about how you can make a difference for a child or teen in need! Please join us as we explore the variety of ways you can serve, whether through foster care, adoption, mentoring or other volunteer roles. Please join us as we journey closer to our goal of NO MORE WAITING KIDS!

The CALL Info Meeting for Prospective Foster, Adoptive, and Respite Care Parents, and Volunteers (Pulaski Co.)
Monday, May 15th, 6:30 – 9 p.m
.
Greater Second Baptist Church • 5615 Geyer Springs Road, Little Rock
Monday, June 19th, 6:30 – 9 p.m.
First Baptist Church Maumelle • 100 Valencia Drive, Maumelle
Click here to sign up for one of The CALL's info meetings.
IMMERSE ARKANSAS
Volunteer Orientation meeting dates are:
Tuesdays: April 25th,

May 23rd, June 27th, July 25th
Click here to find out more about Immerse Arkansas.